Kelly Kreations
Daryl Kelly is an electrician by trade, but while doing tile for the house he built, he was inspired to experiment by adding the natural scenery of the woods and animals that he saw around the lake.  He uses natural cedar and earth tone tiles to apply his craft to capture the beauty that God has blessed us all with.

His business, Kelly Kreations, specializes in creating custom tile mosaics and wood art.  Below are several items he has created that are available for sale where 25% of the proceeds will be donated to the GemAssist Brain Awareness Foundation.

Daryl can be reached via phone (770-560-5327) or email: darylkelly@yahoo.com

---
Birds on a Wire - Serving Tray
Tray Dimensions:  14"x21"
Tray Bottom: Has rubber feet to prevent scratches or slipping
Potential Uses: This could make and make for a nice addition to a coffee table or kitchen counter as a tray for drinks, snacks, etc. but could also be for decoration.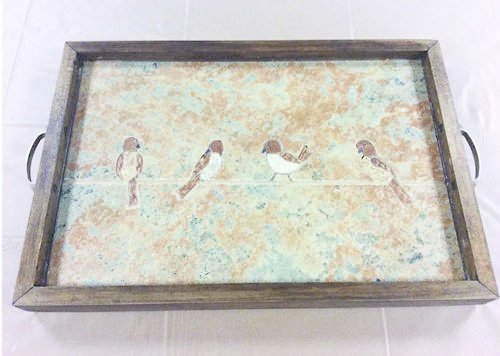 ---
Framed Owl: Has a hanging wire for wall mounting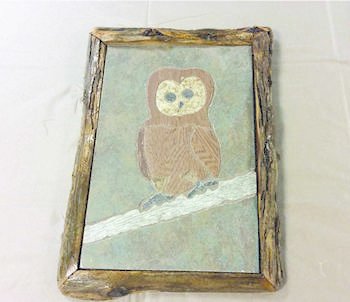 ---
Feather:
Could be used on a table or shelf for decor. The feather is removable also if someone would like to add candles to it.
Bottom: Has 
rubber feet to prevent scratches or slipping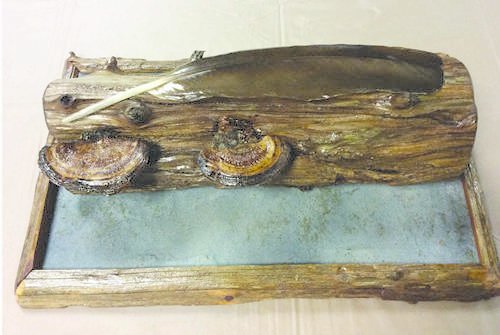 ---
Stump Server: This could be used anywhere a serving tray (candy, fruit, cheese, etc.) could be used.  This piece also has a finial so the plate can be removed for cleaning.
Dimensions:  10" x 19" x 10"H
Bottom: Has 
rubber feet to prevent scratches or slipping